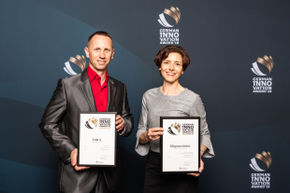 MIGUA is granted the German Innovation Award
We are excited! MIGUA has been granted the German Innovation Award Winner for its new tailor-made website miguarchitect.com especially for architects and planners. miguarchitect was designed as a working tool which ensures that planners and architects find solely the planning-relevant information, that they are looking for. Simple, fast and efficient. P.S. This website will soon be available in the English language, too.
Have a look at German Innovation Award.